This is a national heatwave, so I won't complain about it too much -- you are either experiencing it for yourself or have heard about it from other sources. Thank goodness for air conditioning, is all I have to say. My new sock, being made of wool, agrees.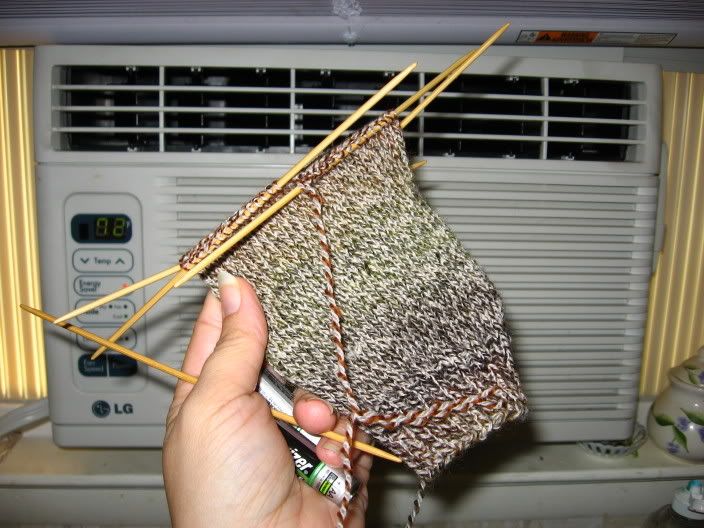 Since my last pair was (let's be frank) really colorful and somewhat obnoxious, I decided to go with something a little more subdued this time around. This yarn has a really gradual stripe to it -- I'm tempted to call it a gradient instead.
I went to a bridal shower yesterday for one of J's cousins. I talked knitting for a while with J's grandmother. She was telling me about the time she was in church and was sitting behind a man wearing a handmade cabled Aran sweater. She said the workmanship of the sweater was wonderful -- except for the fact that whoever made it clearly did not know how to seam properly. So Grandma spent all of Mass unable to pull her attention from the poorly constructed sweater in front of her. :-)
Gratuitous Cat Picture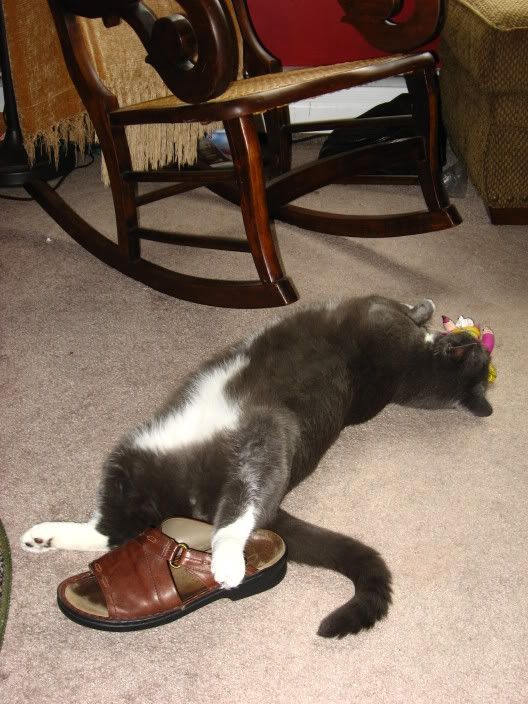 Gandalf is nothing if not comfortable in his surroundings.